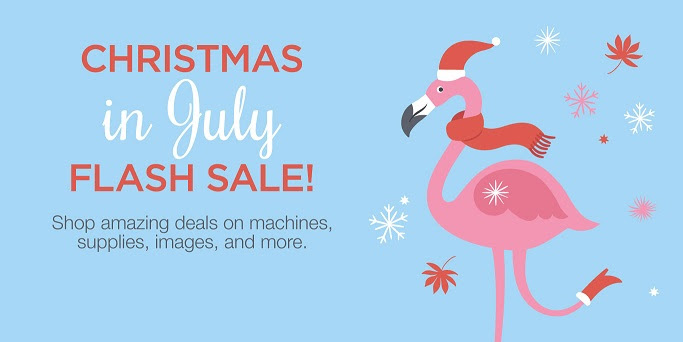 Woohoo!!! This sale has been extended through July 14th only Make sure to shop Cricut's Christmas In July Flash Sale where you can score great deals sitewide.
– 40% off Supplies (excludes bulk, bundles, and new)
– Cardstock starting at $4.99
– $100 off Rolling Craft Tote + Machine Tote Tweed Bundle
– Extra 10% off Bulk Supplies
– $20 off Cuttlebug Mint Machine
– 50% off Accessories
In addition to the above offers, Cricut is promoting Bags & Totes starting at $29.99 and Free Shipping on any US order through August 1st!